Bem-vindo(a) a Dragon Quest RPG Wiki, uma database que todos podem editar.


A

Dragon Quest RPG

Wiki, começou em 13 de Outubro de 2008, e atualmente tem

198

artigos.

Ajude-nos a construir uma enciclopédia completa sobre DQRPG!
Spoilers podem estar presentes. Você foi avisado.
Artigo em destaque do Mês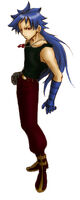 Aoichi Misora é um misterioso jovem que vive com Ojii-san e Mushu em uma casa na zona baixa de Armada. Depois de conhecer Viktor acabou se metendo em uma aventura de salvamento, aonde junto a Nero resgatou de um sequestro a jovem Lorelai.(ler tudo...)
Séries Principais

Séries Paralelas

Regras e Tutoriais

Informações

Eventos

Sem nome

Prequels, Sequels, Spin-Offs & Títulos Relacionados

---

---

---

---

---

---

---

---

---

---

---
Ad blocker interference detected!
Wikia is a free-to-use site that makes money from advertising. We have a modified experience for viewers using ad blockers

Wikia is not accessible if you've made further modifications. Remove the custom ad blocker rule(s) and the page will load as expected.