A lista a seguir é a de todos os Artigos de Destaque na Dragon Quest RPG Wiki. Um artigo de destaque é mostrado na página principal da Wiki no primeiro dia do mês até o primeiro dia do próximo mês. Os artigos são escolhidos se foram escritos de forma correta e possuem uma informação adequada.
Artigos de Destaque mais velhos podem ser encontrados nos nossos arquivos aqui:
Ainda não possuímos um arquivo.
Outubro de 2008
Edit
Artigo em destaque do Mês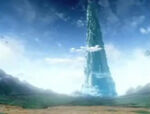 A torre dos duzentos pecados é somente um teste pros artigos de destaque e pra você ver como funciona, logo removemos ele assim que você tiver algo pro Dragon Quest - World Tournament ou algum outro rpg. (ler tudo...)
Ad blocker interference detected!
Wikia is a free-to-use site that makes money from advertising. We have a modified experience for viewers using ad blockers

Wikia is not accessible if you've made further modifications. Remove the custom ad blocker rule(s) and the page will load as expected.