DISPONIVEL PARA VENDA
Um misterioso mapa encontrado nas ilhas próximas ao Triangulo das Bermudas. Datado de milênios, e mostra uma mistura da formação geográfica do mundo atual, e de um outro lugar diferente. O ponto forte é a Antártida, com terras e arvores.
Em PC: 10.000
Em Dinheiro: 1.000.000.000
Um mapa, que leva a algum lugar!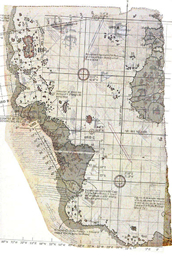 Ad blocker interference detected!
Wikia is a free-to-use site that makes money from advertising. We have a modified experience for viewers using ad blockers

Wikia is not accessible if you've made further modifications. Remove the custom ad blocker rule(s) and the page will load as expected.