A Montanha Dharma é uma montanha localizada aos arredores de Xandria. Em seu topo possui o lendário Templo Dharma. Os animais dessa área são perigosos ao extremo e a condição do local pode trazer efeitos psicológicos graves em quem por ela passa. A Montanha Dharma possui é feita de outra matéria, chamada Brilhantite, uma rocha que brilha na cor indigo nas noites, principalmente as de Lua Cheia. Em sua base é a área dos ladrões liderada por Dogi e é cercada de florestas e colinas. Fica na rota de Xandria a Armada.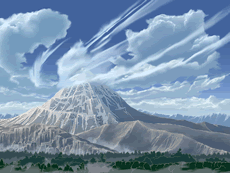 Ad blocker interference detected!
Wikia is a free-to-use site that makes money from advertising. We have a modified experience for viewers using ad blockers

Wikia is not accessible if you've made further modifications. Remove the custom ad blocker rule(s) and the page will load as expected.