Aparência
Edit
Parthenia é a capital do país Parthenia e dos Guerreiros Sagrados. Uma grande cidade com muitas maravilhas, como estatuas gigantescas e fantásticos sistemas de canalização. Carros e maquinas não são bem vindas aqui, dando lugar a charretes e carroagens. O lugar é protegido pelos guerreiros sagrados desde seu começo e todo esse clima único atraí pessoas de todo o mundo, principalmente mercantes.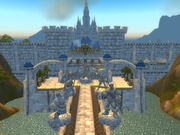 O chão é de paralepipedo e as casas, até pobres, são bonitas. Nos cantos de Parthenia existem as fazendas que movimentam os restaurantes da grande cidade, pouco é exportado.
Humanos e Anões são predominantes, mas outras raças podem ser encontradas eventualmene.
Lugares Significativos
Edit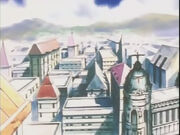 Ad blocker interference detected!
Wikia is a free-to-use site that makes money from advertising. We have a modified experience for viewers using ad blockers

Wikia is not accessible if you've made further modifications. Remove the custom ad blocker rule(s) and the page will load as expected.