Triade é a conhecida mafia chinesa, dividida em diversas familias pequenas, formando uma grande cadeia que domina o mercado de peixe, proteção, trafico de drogas e prostituição. Está expandindo e dominando todas as áreas, é um problema para as outras famílias e organizações. Os triades são chineses a costumam usar roupas azuis.
Localidade
Edit
Dominam Chinatown e alguns pontos da zona portuária.
A Yakuza e qualquer um que domine as áreas que eles desejam.
Membros Conhecidos
Edit
Nenhum conhecido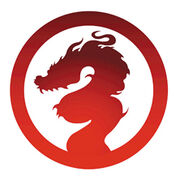 Ad blocker interference detected!
Wikia is a free-to-use site that makes money from advertising. We have a modified experience for viewers using ad blockers

Wikia is not accessible if you've made further modifications. Remove the custom ad blocker rule(s) and the page will load as expected.