Aparência
Edit
Xandria é conhecida como a cidade dos magos e da sabedoria. Xandria possui a Guilda da Magia de Xandria e é cercada por um mar congelante que segundo a história, um mago lançou um feitiço poderoso no mar e tudo o que cair nele congelará para todo o sempre.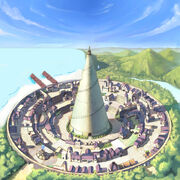 Xandria é sempre visitada por turistas e praticamentes de magia. No centro dela há uma torre com um cristal no topo. Também conhecida por não ter praticamente nenhum carro, baseando-se mais em outras montarias e transportes. É uma cidade confusa mas aconchegante, visite qualquer hora!
A raça humana está mais concentrada neste lugar, porem também se encontra Fadas e Gnomos sem muita dificuldade.
Locais Significativos
Edit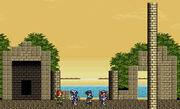 Ad blocker interference detected!
Wikia is a free-to-use site that makes money from advertising. We have a modified experience for viewers using ad blockers

Wikia is not accessible if you've made further modifications. Remove the custom ad blocker rule(s) and the page will load as expected.